Centre Court ridge Reunion - at the heart of it all
Centre Court Ridge is probably Reunion Resort's most popular location, with good reason:
Surrounded by amazing views of the Tom Watson signature golf course - voted once again one of Golf Week's best courses - as well as views towards the Arnold Palmer course at Reunion Resort. Just a short stroll is one of Reunion's nicest pools and spa tubs - Centre Court Ridge's own.
Minutes from Reunion Grande and clubhouse, where the resort restaurants are located. And only five minutes walk to Seven Eagles Cove, where you'll find Reunion's largest free to use heated pool, with twin spa tubs and food and drink service. Centre Court Ridge really is at the heart of Reunion and our own condo is ideally siuated at its heart - well away from roads and noise.
Location:
1362 Centre Court Ridge Drive #101, Reunion FL34747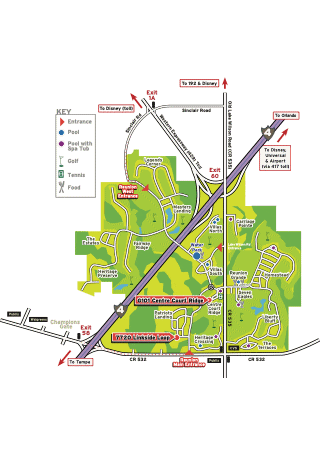 .............
.............
all images and info © 5starorlando.com
reunion resort 3 bed luxury condo
Location & surroundings